This year for my annual backcountry Birthday trip we wanted to do something that very likely may have never been done here in the BSF.
We decided try our hand at Tenkara fly fishing for Red Eye Bass inside the boundaries of the Big South Fork NRRA.
If you have never heard the term Tenkara fishing or Tenkara rod don't feel alone. Many people haven't since it's only started to gain popularity in this part or the western world. Tenkara is a method of fishing that has been practiced in the mountain streams and rivers of Japan for many years.
Tenkara is a Japanese word which means: "From Heaven" or "From the Skies". A Tenkara fly rod is so sensitive that with a little practice you can cast a hand tied fly into a mountain stream with precise accuracy and the fly will look as if it "fell from Heaven" or "the sky".
The earliest known mention of Tenkara style fishing to be recorded on paper was that of Sir Earnest Satow who was a British diplomat who spent over 20 years in Japan. While there he was taught this very old method of Japanese fly fishing.
Diaries of Sir Ernest Satow
July 24,1878
" Last night we had for dinner of capital fish called Iwana a native Japanese trout caught with a fly made of cock's feathers. We were provided with Bamboo rods and flies to fish in a mountain stream near Kamidaki."
The first day of our trip here in the BSF consisted of donning our packs adjusting
and readjusting our straps for the most comfortable fit as we headed out down the mountainsides, over ridges, and down ravines to the tributary we had picked to try our luck catching the elusive Red Eye Bass Tenkara style.
Once we made our way to the creek our next task was to find a suitable and safe campsite. We then setup camp and put up a bear hang for food storage because we are in bear country.
*Always practice proper food storage! For your safety and the safety of wildlife"
We then set out to gather firewood for the night. After that was compete we decided to try our luck on the water with our Tenkara rods in hand. We had to work fast if we wanted fish on the the nights menu! Luckily after a few moments of trial and error we landed several nice size Red Eye Bass.
Soon after finishing our meal with the smell of burning oak on the campfire and fresh fish in our bellies the sun began to set. Then the stars came out, crickets and Katydids along with several Barred Owls began to all sing their familiar songs.
As I sat watching the fire burn and a misty fog coming off the creek I again began to think we were most likely attempting to do something that had never been done in this area of the Appalachian mountains especially on this tributary. We were trying our luck Japanese style Tenkara fishing and being very successful at it so far and having the time of my life!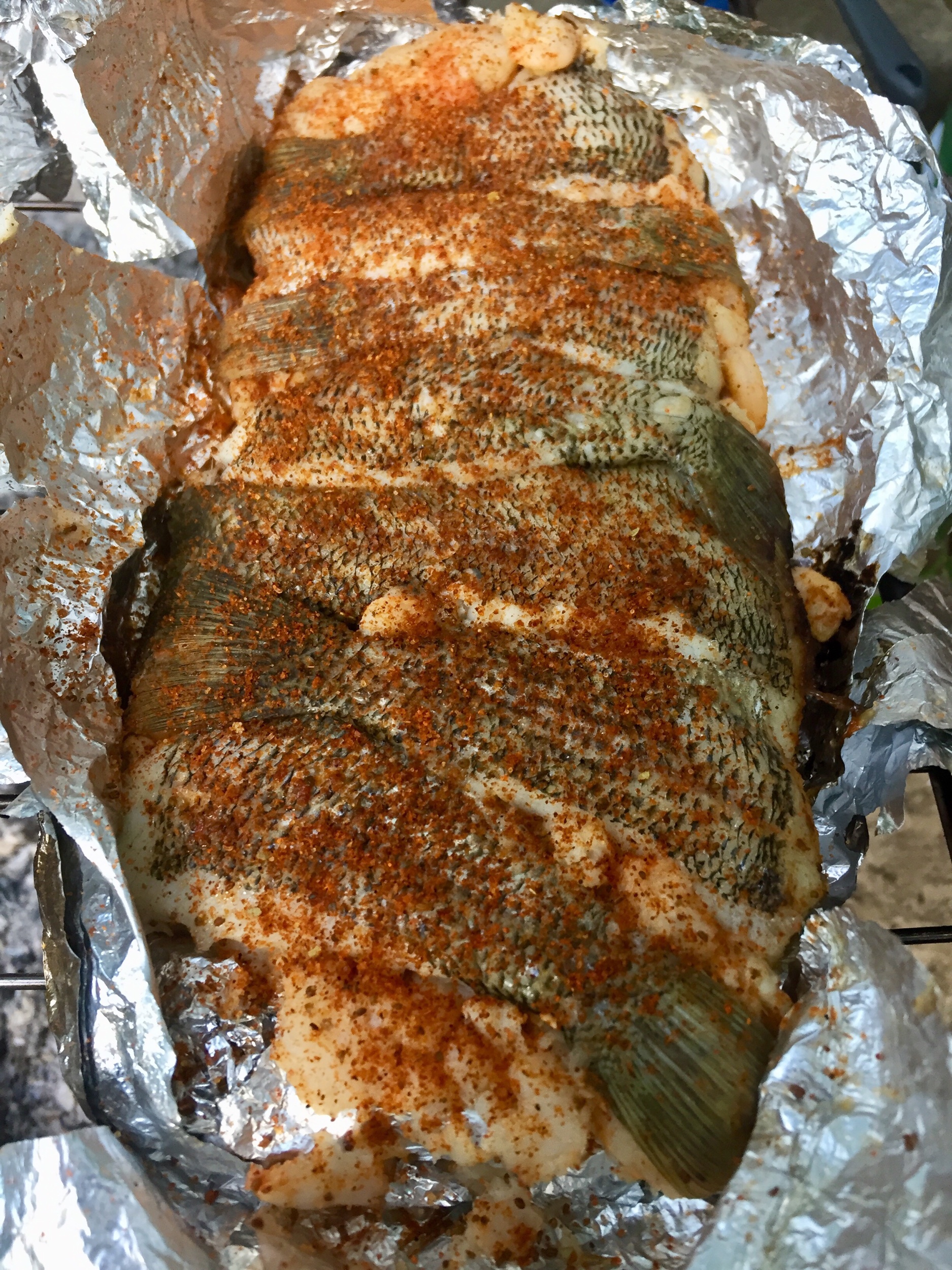 Most likely the closest thing to this style of fishing in the area would have been by the first settlers of the area and that would have been what we know of around here as cane pole fishing with red worms .
I'm sure without a doubt that these creeks provided many a meal for the Native Americans, first settlers and homesteaders.
From our campsite any direction you walk you would run into a stream, creek, or river in less than a days walk. Names such as Laurel Fork Creek, Parch Corn Creek, Difficulty Creek, Troublesome Creek, No Business Creek, and of course the Big South Fork of the Cumberland River just to name a few.
It was an amazing trip with plenty of fish to eat each night so many in fact that during the day we caught and released each fish up until about 30 minutes before it was time to prepare what we needed for our meal.
Fishing is often overlooked inside the park by visitors as recreation but I highly recommend it! This is a trip I'm sure to be repeating very soon!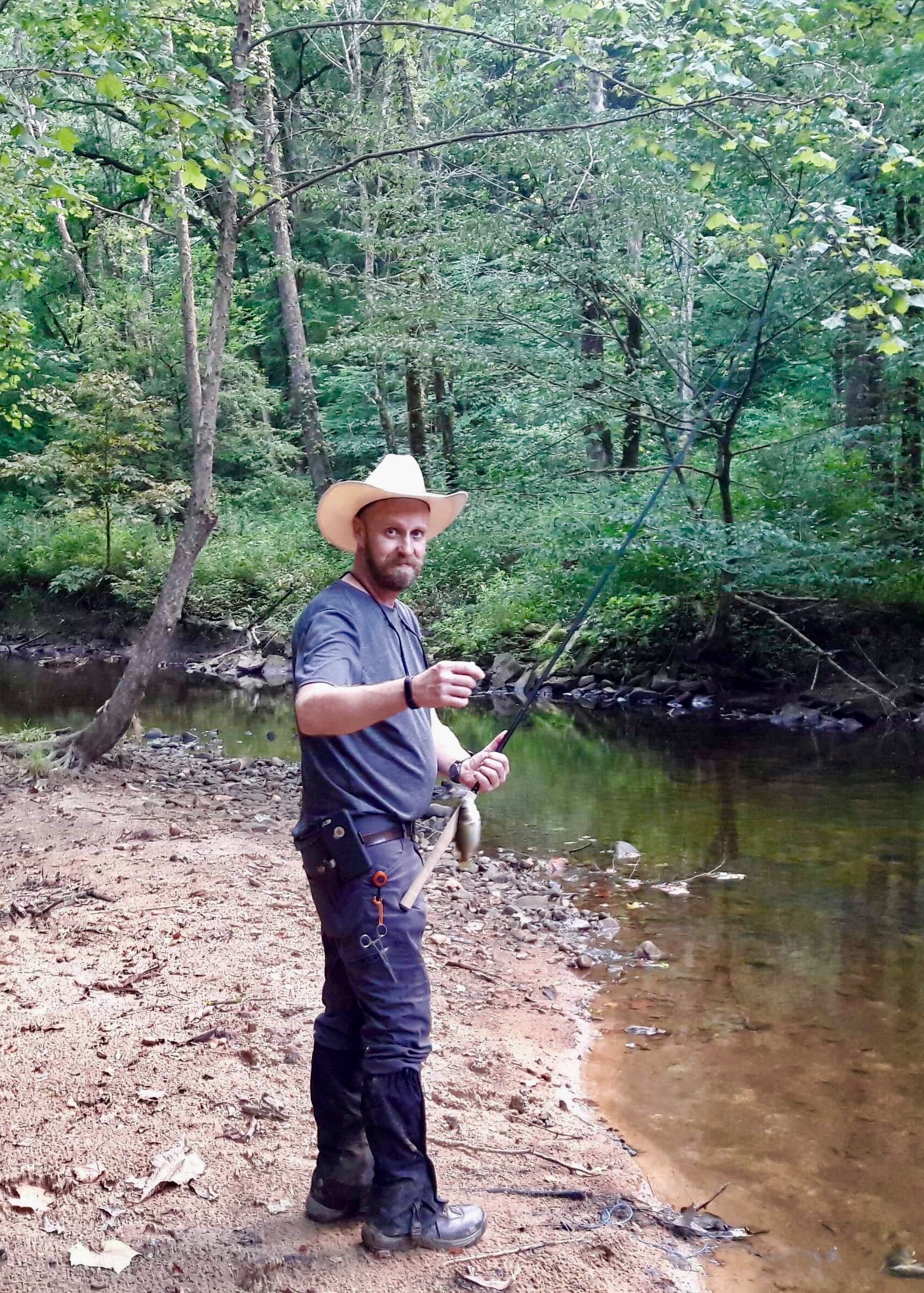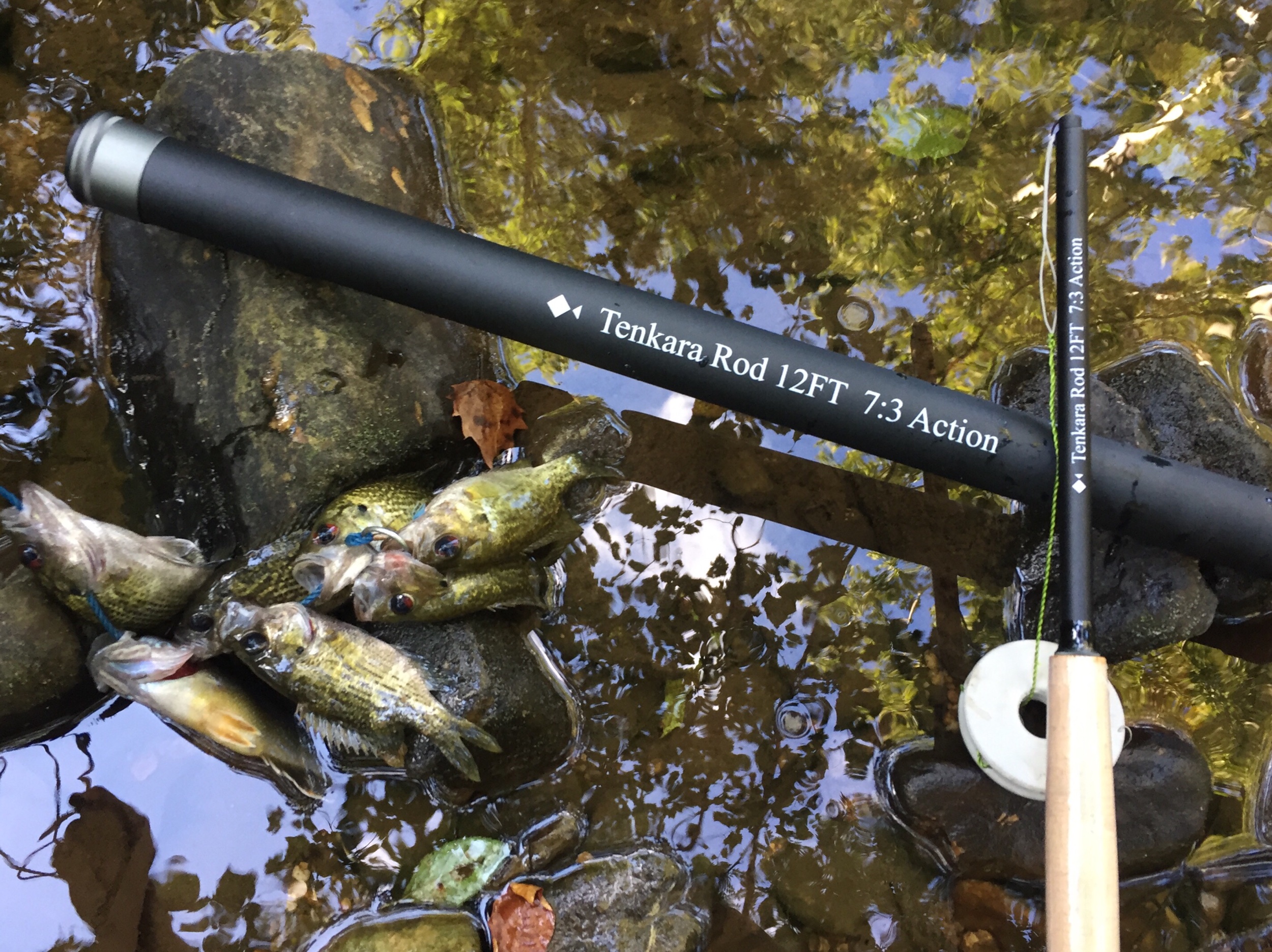 Tenkara fishing the tributaries of the Big South Fork